Algorithms Are Shit - Carvana, Amazon
Fri, Nov 18, 2022
4-minute read
I've talked in the past about my cynicism of so-called "artificial intelligence" and "machine learning" and so on.
That's not because I doubt the technology, but because of the way it is marketed. The technology is powerful, but it is not what people think it is (or want it to be.)
Lightbulb
And then a short while ago, this Tweet1 from @MarkStockley appeared in my timeline:

YouTube is offering me ads for Gantt charts.

After showing me 9 million Grammarly ads and me not buying Grammarly it's decided I might not buy Grammarly, so it's moved on to selling me the singular representation of everything wrong with modern work.

Algorithms are shit.
Yes! Algorithms are shit. I mean - we all know this, right?
Carvana
And so of course I thought - "I could write a blog post on that topic"… the research for it practically does itself because there are literally examples everywhere you look.
Great case study from the last week? Carvana. They're a US-based secondhand car-buying service which experienced phenomenal success during Covid. The first I heard of them -though- was due to their plans to lay off 1500 staff as their stock has dropped 97% this year.
From that article:
Carvana this year has been aggressively cutting costs as its economic outlook has become more uncertain. "We failed to accurately predict how this would all play out and the impact it would have on our business"
Caravana sells cars… out of 'vending machines'. Yep, vending machines for cars. And that's not even the most ridiculous part - that honour goes to its business model and, specifically, how it values and makes offers for the car it's buying…
Carvana, the used car dealer that trusts robotic algorithms to buy your car practically sight unseen, was the third-fastest company to ever make it onto the Fortune 500 — only Amazon and Google did it faster. But for the third day in a row, its stock is trading for just around $7 a share, plummeting 98 percent from its all-time high of over $360 last August.
The above quote from The Verge and if you dig into it, you soon discover the issue…
A robot bought my seven-year-old car for more than I paid brand-new…

In December 2014, I bought a Honda Fit right off the lot. It had 23 miles, and I paid $20,814.80, including accessories and an extended warranty. This December, a buzzy startup called Carvana drove away with my car, cutting me a check for $20,905 — leaving me with a profit of $90.20.
Which says it all.
Slow news day
To reiterate: this type of story is absolutely not an isolated case. Just today, this story - "Why Meta's latest large language model only survived three days online" which is absolutely not the first time we have heard of language models going wrong.
So thinking about the blog post again - we, surely, already do actually know all of this, right, and there are myriad articles by far better writers than me talking about this exact issue. Why would I need to write the article?
Well, there would be no point… until I went online shopping and I was reminded, again, just how shit algorithms really are. So instead of an article2, I figured I'd instead illustrate it … pictorially … via the medium of quite possibly the most oft-cited example of machine learning - the Amazon algorithm.
Shopping jungle-style
I need a small heater for my office. Just a small oil-filled radiator will be fine.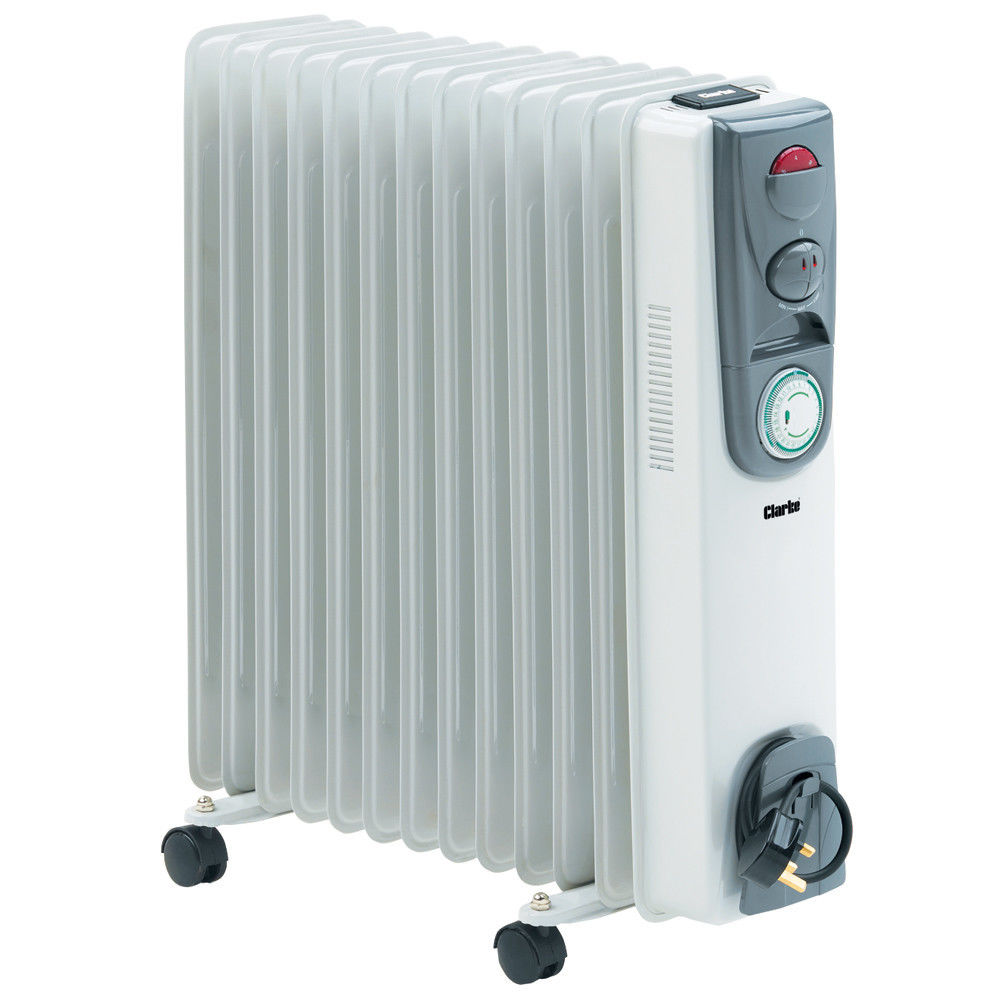 .
And so here I exhibit three perfect examples of why algorithms are shit:
Example 1. The "also bought" option
I see you're buying an oil-filled radiator? You must definitely want to buy another one, and another one, at the same time?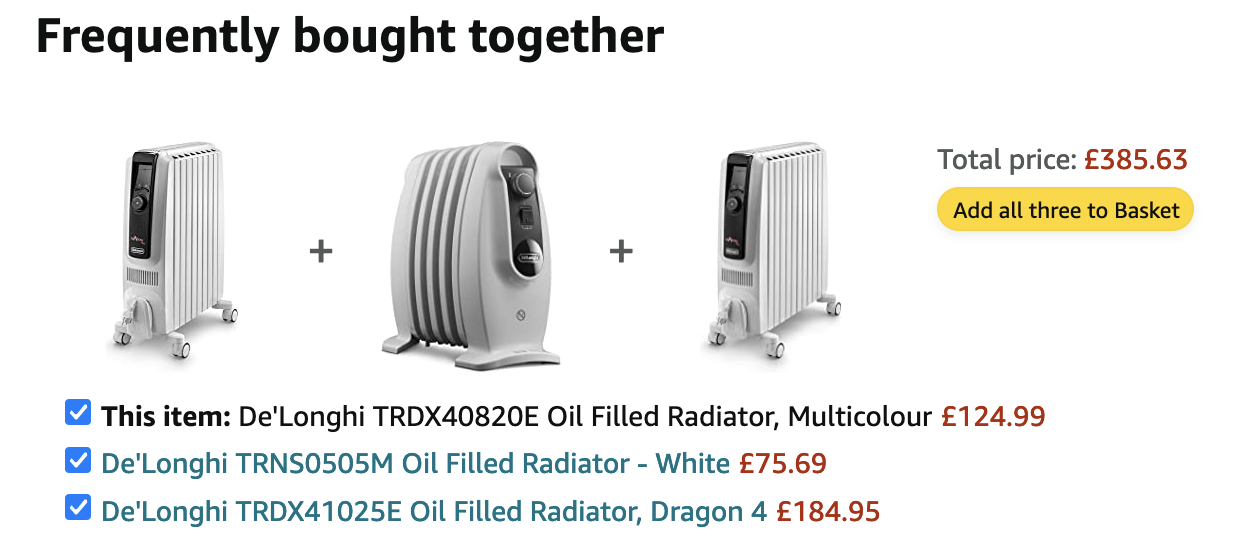 Example 2. The "alternative"
Not happy with a small plugin 800w electric radiator to heat your small room? Maybe you'd prefer a commercial gas-powered patio heater instead?

Example 3. The "related products"
Radiators, radiators, radiators and… teabags. Obvs.

And that is all. Algorithms are shit.
---
Footnote from the future. Remember when Twitter was a thing? At time of writing, Musk is currently doing his very best to destroy it. ↩︎

I'm a big fan of irony. ↩︎
Posts in this Series